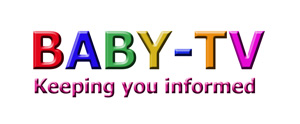 Media Discount
About Baby TV
Baby-TV is a digital information channel delivering information, advice, hints and tips in maternity department waiting rooms nationwide. It is viewed on 20 inch flat screens, viewable like a TV, it provides valuable information to mothers and fathers to be, at an anxious and exciting time in their lives, combining the production techniques of broadcast television with simple clear messages in text. Maternity waiting rooms are the only places visited by almost every parent-to-be. Baby-TV is therefore an ideal communication platform. Through gathering and sharing advice, best practice and relevant information, BABY-TV aims to help parents-to-be make informed decisions for the health, welfare, safety and happiness of both themselves and their future baby. Currently Baby-TV has screens in 42 ante-natal clinics nationwide representing 27% market coverage with contracts outstanding for installation of a further 41 ante-natal bringing market coverage up to 50%.
Baby-TV is also a commercial medium and many suppliers of baby products advertise products and/ or sponsor initiatives in order to reach their target audience.
For further information contact the BPA on info@b-p-a.org

About Kids4Media
Kids4Media is a valuable portal to get your brand recognised by journalists across the board – from national newspapers and TV to regional glossies and supplements – and the Baby Products Association has negotiated a generous 25% discount for members subscribing to the service.
Companies using Kids4Media can upload press releases, new product information, company profiles and images for journalists to peruse when looking for new stories. You will also receive regular requests from journalists seeking specific information potentially enabling your brand to be highlighted across numerous media avenues.
For more information visit www.kids4media.com or contact Lauren Taylor at: lauren.taylor@kids4media.com – and don't forget to mention that you are a BPA member to receive your discount.